Management and Board
Carl Löfberg, CEO & Director, MSc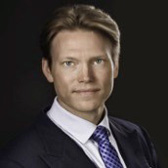 Mr. Löfberg has a Masters degree in Industrial Economics and broad experience in business consulting, project management, company start-ups and financing. As an economist and precious metals investor, he is an expert in hard currency and contrarian business strategy. Mr. Löfberg is a founding member of FinnAust Mining Plc, a JV company with Australian nickel miner Western Areas NL, which is now listed on the AIM-exchange in London. He has been Managing Director for Magnus Minerals since 2006.
Patrick Highsmith, Chairman, MSc, CPG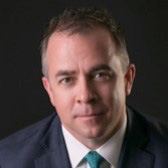 A professional geologist and mining executive with 29 years of experience in exploration, operations, business development & leadership roles for companies, including: Rio Tinto, BHP Billiton, Newmont, Lithium One, Pure Energy Minerals, and Fortescue Metals Group. Mr. Highsmith has worked on more than 250 projects around the world, leading teams through creative transactions, new discoveries, scoping, and prefeasibility studies. He is experienced in the capital markets, having been associated with all manner of financings and transactions. Patrick has been targeting gold in Finland since 2005, and has been integral in building FireFox.
Andrew MacRitchie, CPA, CA, CFO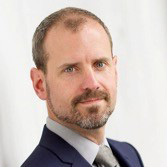 Mr. MacRitchie is a Chartered Public Accountant who has held management roles in several TSX Venture-listed mining companies over his 20-year career. During that period, he has assisted those companies in raising more than $200 million. He began his career with PricewaterhouseCoopers and has since gathered experience working on gold, silver, diamond, energy and base-metals projects in North America, South America, Europe and Africa.
Joe Mullin, Director
Mr. Mullin is a corporate finance and restructuring professional. Early in his career, he was a Financial Analyst in the Investment Banking Division at Goldman Sachs, where he worked on the privatization of Vale SA, among other corporate finance and merger transactions. He was also a Private Equity Research Analyst at WL Ross/Invesco Ltd. and a Portfolio Manager at Millennium Global Investments Ltd. Since 2011, he has served in a variety of executive and restructuring roles for a number of companies. Currently, he is a Partner and Director of 5P Investment Partners LLC, and he is a Partner of Mount Arvon Partners (Joseph E. Mullin LLC), which provides consulting and restructuring services. He has an A.B. from Harvard University.
Timo Mäki, Director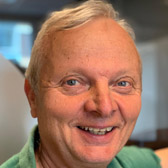 Mr. Mäki is an experienced geologist who resides in Finland. He was most recently the Chief Geologist at First Quantum's Pyhäsalmi Mine, where he worked from 1988-2018. He is credited with the discovery of the Mullikkoräme zinc deposit in 1987 and Pyhäsalmi deep deposit in 1996. Mr. Mäki is currently on the scientific advisory board of the K.H. Renlund Foundation and the EU Horizon 2020 project "Next". He also served on the board of the Finnish Mining Association from 2013-2016. Mr. Mäki has a Master's of Science (Geology and Mineralogy) from the University of Turku.