Management and Board
Carl Löfberg, MSc | CEO & Director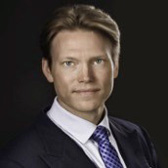 Mr. Löfberg has a Masters degree in Industrial Economics and broad experience in business consulting, project management, company start-ups and financing. As an economist and precious metals investor, he is an expert in hard currency and contrarian business strategy. Mr. Löfberg is a founding member of FinnAust Mining Plc, a JV company with Australian nickel miner Western Areas NL, which is now listed on the AIM-exchange in London. He has been Managing Director for Magnus Minerals since 2006.
Patrick Highsmith, MSc, CPG | Chairman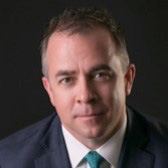 A professional geologist and mining executive with 29 years of experience in exploration, operations, business development & leadership roles for companies, including: Rio Tinto, BHP Billiton, Newmont, Lithium One, Pure Energy Minerals, and Fortescue Metals Group. Mr. Highsmith has worked on more than 250 projects around the world, leading teams through creative transactions, new discoveries, scoping, and prefeasibility studies. He is experienced in the capital markets, having been associated with all manner of financings and transactions. Patrick has been targeting gold in Finland since 2005, and has been integral in building FireFox.
Janice Craig, CPA, CGA | CFO & Corporate Secretary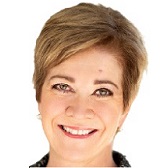 Ms Craig is a Chartered Professional Accountant who has held management roles in several publicly listed mining companies over her career working on gold, tungsten and coal projects in North America, Central America and Europe. She brings to the table a strong background in financial reporting, strategic planning, cash management and change management. Ms Craig has also utilized her leadership and communication skills on non-profit boards and committees for over 14 years.
Joe Mullin | Director
Mr. Mullin serves as the CEO and Director of QuestEx Gold & Copper Ltd., is a Partner and Director of Mount Arvon Partners LLC and he was previously the CEO and Director of Buckingham Copper Corp. He is an Independent Director of Industria Metals and Pure Energy Minerals Limited. Mr. Mullin has over 20 years of experience in corporate finance, private equity, restructuring, resources and consulting. He has served as a Consultant, Trust Advisory Committee Member, Chief Restructuring Officer, Creditor Committee Member and executive to several companies through Joseph E. Mullin LLC. He began his career as a Financial Analyst in the Corporate Finance Department at Goldman Sachs, was a Private Equity Analyst at WL Ross / Invesco Ltd. and a Portfolio Manager at Millennium Global Investments Ltd. He has a B.A. from Harvard University.
Dr. Andor Lips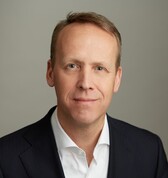 Dr. Andor Lips serves as Senior Advisor to HCF International Advisers Ltd (Financial Advisory), External Advisor Mineral Exploration to a BCG mining mandate, and is member of the Advisory Board to Spectral Industries and MineHub Technologies. He is also an Independent Director of Western Tethyan Resources, Verde Magnesium and of the 79th Group. Andor has over 25 years of experience in mineral exploration and finance. Prior to his own consulting and advisory activities he worked for Eldorado Gold until end 2019 as Vice President European Strategy & Corporate Sustainability. He held prior positions with Lydian International Ltd (Technical Director), ING Bank N.V. (Senior Banker), the Commodity Discovery Fund (Fund Manager), and BRGM (Programme Manager), whilst also providing external expert advice to the European Commission (2010-2022) and the UNESCO (2007-2012).