Technical Leadership
Petri Peltonen, PhD, Exploration Manager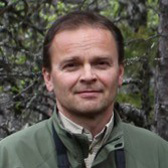 Dr. Peltonen has over 25 years experience in geoscientific research, exploration and mining. He has deep experience on a variety of commodities & deposit types including: gold, copper porphyry, magmatic copper nickel, VMS, iron ore, and diamonds. Most recently he was engaged as Exploration Manager Europe for First Quantum Minerals Ltd. Dr. Peltonen is an accredited Chartered Professional of Australian Institute of Mining & Metallurgy (AusIMM), European Geologist (EurGeol), and SEG Fellow. He also serves as Professor of Economic Geology at the University of Helsinki.
Alf Björklund, PhD, Technical Advisor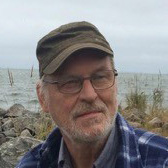 Dr. Björkund brings more than 50 years of experience in geoscientific research & application to mineral exploration in Scandinavia, Russia, Brazil, Portugal & Canada. Trained as an exploration geochemist, he is also a former chief geochemist for the Geological Survey of Finland. He has been a Professor of Geology at Abo Akademi University. He is a part owner, co-founder, and CEO of SES Finland Ltd and chairman of the Board for Magnus Minerals.
Richard Goldfarb, PhD, Technical Advisor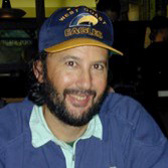 Dr. Goldfarb has more than 40 years of experience as an exploration geologist, researcher and professor who has authored over 220 geological publications and given more than 200 keynote addresses and workshops in 31 countries. He is a world-renowned expert on the geology of gold deposits with an emphasis on orogenic gold. He rose to prominence during a 30+ year career as a Senior Research Geologist at the US Geological Survey. Dr. Goldfarb's specialty is target generation and optimization in greenfields exploration for orogenic gold.
In addition to operating a well known geological consultancy, he is a Distinguished Overseas Professor at the China University of Geosciences and a Research Professor at the Colorado School of Mines. He is a Fellow and former President of the Society of Economic Geologists.
Quinton Hennigh, PhD, Technical Advisor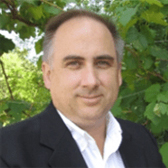 Dr. Hennigh began his distinguished career in gold exploration after obtaining his PhD in Geology/Geochemistry from the Colorado School of Mines. He worked with major gold companies such as Newcrest Mining and Newmont Mining, and subsequently founded Novo Resources Corp, acting as its CEO and currently serving as Chairman. At Novo he was instrumental in assembling its exploration portfolio, including the conglomerate-hosted gold projects in the Pilbara craton of Australia. Among his notable other project involvements are First Mining Gold's Springpole gold deposit in Ontario, Kirkland Lake Gold's acquisition of the Fosterville gold mine in Australia, the Rattlesnake Hills gold deposit in Wyoming, and Lion One's Tuvatu gold project on Fiji.